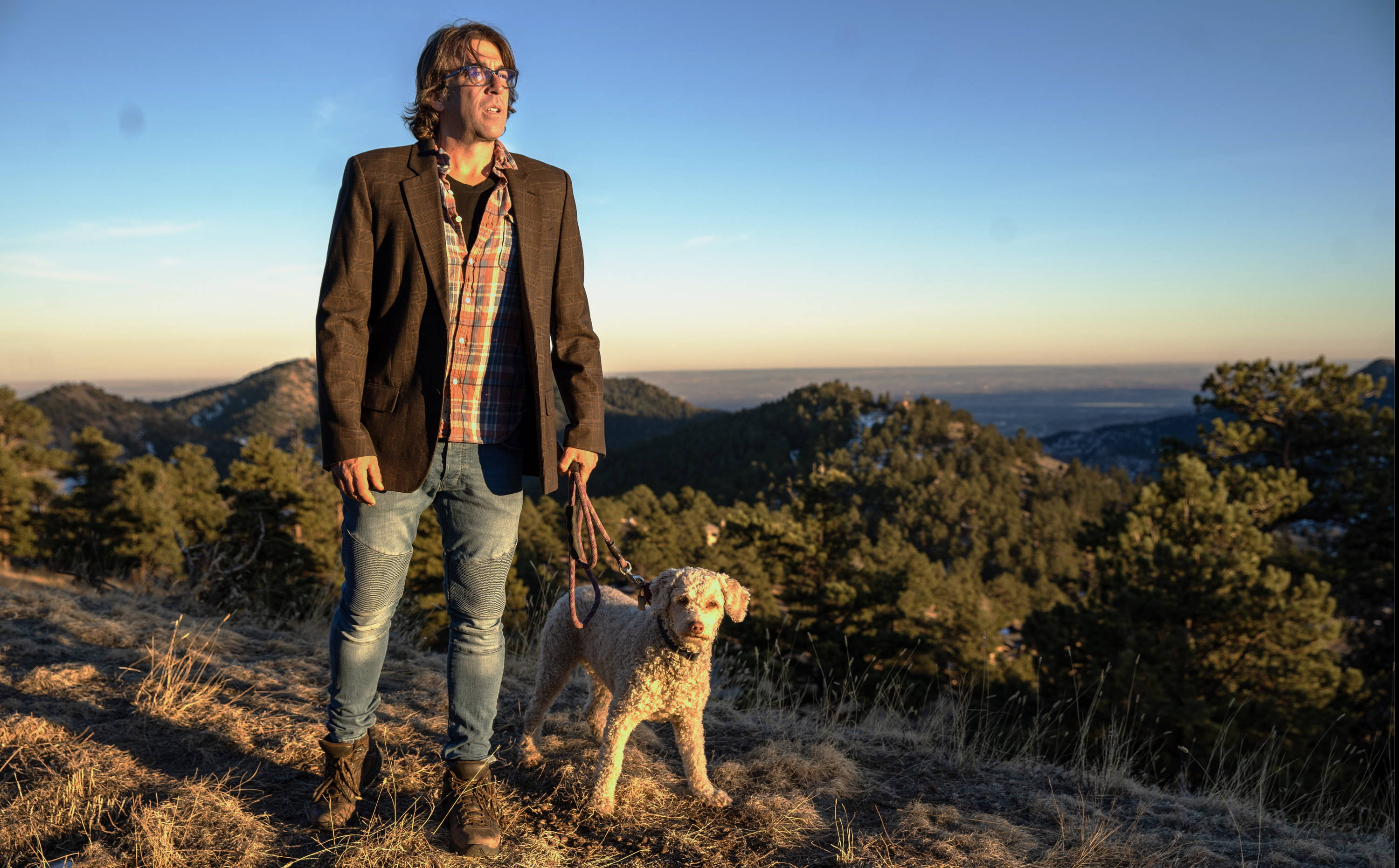 My process includes modern technology and methods that haven't been around very long, and are rarely utilized by creators of fine art. I start with a photograph of a natural landscape (mountains, rivers, oceans, etc). I examine the photo and look for the most intriguing aspects of the image and for the most prominent colors. Then I take my stylus and select specific colors from the original image—turning it into my palette—and paint over the photograph with those original colors.

Once I've obsessed over the minute details, and I feel content with the quality and composition of the digital painting, I sublimate the painting onto an aluminum sheet—the sublimation process bonds dye to the aluminum on a molecular level. The aluminum sheet is then coated in a glossy resin, to give it a partially mirrored finish.

The end result is a well-known landscape engulfed in contoured lines that superimpose the autogenous beauty of the original photograph. I take recognizable, natural landscapes and convert them into a modern array of sharp lines—blending and contorting them up the slope of a mountain or shaping the soft, blurred lines of a waterfall.

My zest for transcending established iconography makes for a unique combination of traditional vistas and modern style.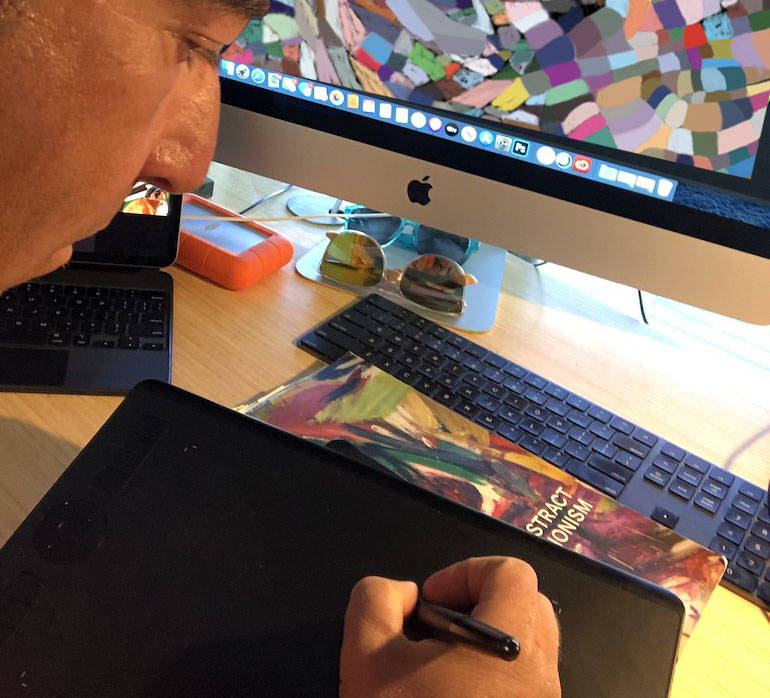 Straus at work on Elephant Eyes using his computer to create his work.